Gepro Eco Bottle Fly Trap & Replacement Baits
The Gepro Organics Eco Bottle Fly Trap is an Australian made, pesticide free fly trap that is safe for both pets and children.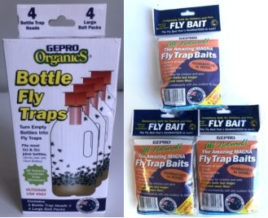 Welcome to Gepro Australia – Hardware Distribution & Wholesaler
GEPRO AUSTRALIA is a leading product distributor and wholesaler to many industries – hardware stores, plumbing specialists, garden centres and nursery's, auto parts stores, industrial outlets, mining suppliers, supermarkets, service stations, cleaning supplies companies and more.
Our head office is based in Naval Base, Perth, Western Australia and markets today over 7000 products.  GEPRO is recognised as a leading wholesale & distribution business in the hardware industry.
Gepro Australia – Hardware Distribution & Wholesaler are your one-stop distributor in Western Australia established in 1983, we:
• Warehouse and distribute any type of product (incl D/G)
• Offer pick & pack service
• Unpack containers
• Consolidate freight
• Merchandise your products at the retailers
• Buy and sell products
• Support product marketing and training